Find your 3 Reasons to Hire Out Crystal Palace House Cleaning Services SE19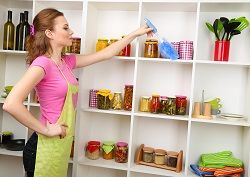 Most of us don't relish the prospect of waking up in the morning, creating a cleaning schedule and sticking to it more efficiently than a Swiss public transport, most of us are genuinely hurt when we wake up and realise all the cleaning we have to do throughout the day. So many things around the home require daily cleaning and maintaining – vacuuming, washing up, laundry, dusting and whatnot – all these need to be done regularly in order to maintain a home that is constantly spick and span. If you fancy sacking this off, then call us here at Crystal Palace Cleaners on

to book our Crystal Palace house cleaning service; we can take all the boring and menial cleaning chores out of your hands and put it into the hands of our SE19 home cleaning professionals. Whatever your reason for requiring a cleaner, call us right away; our dedicated Crystal Palace domestic cleaning agents are waiting by the phones, ready to answer any pressing questions you may have, as well as give you a free quote on our SE20 house cleaning service.
Reasons Why you Hire Our Domestic Cleaning Service SE19
1) It saves you time
Maintaining a clean and tidy home can mean you have to put in over an hour's work of cleaning each day. After working an 8 hour shift with a good lengthy commute involved as well, the last thing you want to do is to come home and start working all over again. You've earned your leisure hours; they should be spent how you wish. To save yourself time and spend your free hours how you really want to, call us on

to book our Crystal Palace cleaning service right away! We could enable you to spend your free hours how you wish.
2) It saves you effort
Some of us may have the time available needed to maintain a pristine home, but would rather spend that time doing something else, and no one could really blame you for doing so. No one wants to be cleaning when the suns out, and no one wants to be cleaning when there's something much more interesting on the TV. Why not save yourself the time and effort of cleaning by hiring our one of our professional Crystal Palace house cleaners to do your cleaning chores for you. Our professional SE20 domestic cleaning service could really end up saving you a lot of time and effort for a modest price.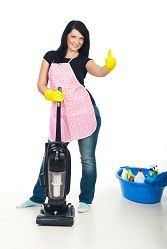 3) You will be getting a professional service
If you do choose to hire out our professional SE19 house cleaning service, you will have peace of mind knowing that you are hiring out the best service money can buy. Our trained SE20 home cleaning professionals pride themselves on their job and strive to provide the best customer service that money can buy. They will be able to clean your home much more efficiently and thoroughly than the average Joe can. So if you want a professional clean, call us on

to book your appointment now.
Call Crystal Palace House Cleaners Company and Enjoy Your Free Time
Call us here at Crystal Palace Cleaners on

to get a free quote on our Crystal Palace house cleaning service – it could end up saving you time, which you can then spend how you wish to!
Save
Save